UPCOMING EVENTS 

Dinner with the DOC
TBD
THE MORE YOU KNOW...
The better decisions you can continue to make about you and your family's health. This is a great opportunity to introduce friends or loved ones to our office so they can become better educated as to what true health, wellness, and family care are all about.
Dinner's on us, but space is limited and RSVP is required! Click here to reserve you and your one's spot today!

FREEZER MEAL WORKSHOP
Monday, February 5th@ 6:30PM
Whether you are cooking for 1-2, or a large family, come to my Wildtree Freezer Meal Workshop and maximize your time.  We will prep 10 dinners to put in your freezer for busy nights ahead for less than $4.00 per serving! Pick Your Menu: Backyard BBQ, Get your grill on, or if you are not into grilling... Comfort Foods may be the menu for you! $88 Includes all your Wildtree Products for your menu plus so much more!
Click here for more information or to reserve your spot today (RSVP Required by 1/29/18)!
ONGOING EVENTS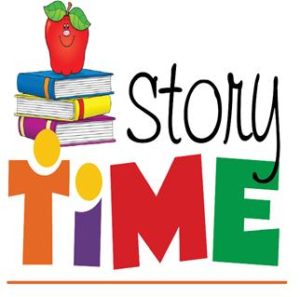 FUN WITH STORIES, SONGS AND MORE
2nd and 4th Tuesday of each month!
Presented by: Baby Fun Stories and More!
This is an FREE educational program designed for caregivers and children from 3 months to 4 years of age. Class time is filled with songs, rhymes, books, and activities to help with language acquisition and pre-literacy skills. The end of class will lend itself to a "playtime," allowing children to interact with their peers and caregivers the opportunity to increase their "play" skills and enjoy some adult conversation.
Space is limited! Click here to reserve your spot today!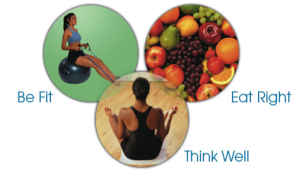 Natural Health Orientation Classes
What is chiropractic car all about? Find out more at this inspiring and informative talk about ways to improve your family's health with chiropractic.
See the events list to the right for upcoming dates and times.
Invite your friends and family too!!
Location:
Vitalize Family Chiropractic
4980 Benchmark Centre Ste. 100
Swansea, IL 62226
Register with Sara by calling (618) 624-9080 or [email protected]
*Space is Limited*

ADD/ADHD FREE COMMUNITY WORKSHOP
Free Webinar
Location: Your own Home
Learn more about ADD & ADHD and the options you have from the comfort of your own home. Click here to register for our FREE webinar.
PAST WORKSHOPS & EVENTS

FAMILY AFFIRMATION NIGHT
Wednesday, March 23, 2017 @ 6:00 pm
Join us for an ALL AGES event where you will learn how to...
  ~Change negative self talk.                        ~Increase and develop self esteem.
  ~Strengthen relationships.                         ~Improve health.
  ~Increase children's self confidence.       ~Increase overall happiness.
BRING THE WHOLE FAMILY!
There will be age appropriate break out sessions and activities for the kids, as well as a light dinner and refreshments!
Space is limited! Click here to reserve you and your family's spot today!

MEDICAL THERMOGRAPHY DAY
March 9, 2017  | 1:00pm - 6:00pm
We are excited to be able to offer you proactive and preventive health screening opportunity! You likely have some questions and we are happy to answer them. Following is some basic information. For more information please call or email our office. Who should have annual thermal imaging?... ANYONE can benefit from the information available through this procedure. Thermography is a test of cellular physiology (function). Thermography offers a unique opportunity to "see" inflammation, vascular activity and lymphatic activity in the body. See more...
Location:
Vitalize Family Chiropractic
4980 Benchmark Centre Ste. 100
Swansea, IL 62226
Register with Beverly or Sara by calling (618) 624-9080 or [email protected]
*Space is Limited*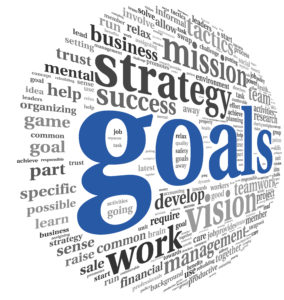 Goal Setting Workshop
October, 12, 2016 at 6:00pm
Goals are not meant to be grey or black and white for that matter. They are meant to be bright, vivid, colorful, exciting, and motivational! They require desire, drive, determination, planning, and celebrating!
The goal setting workshop is a powerful process that will get you thinking about your ideal future and motivated to turn your vision of this future into reality. This process of setting goals will help you choose where you want to go in life, give you long-term vision, short-term motivation, and an action plan for success.
Setting goals focuses your acquisition of knowledge and helps you to organize your time and your resources so that you can make the very most of your life. Top-level athletes, successful business-people, and achievers, in all fields, set goals, so why wouldn't you?
Space is limited! Click here to reserve your spot today!

REIMAGINE U: LADIES NIGHT OUT
February 27, 2016  | 2:00pm - 4:00pm
Join us for an inspiring afternoon of fashion & health information to help you kick off your best year ever! Bring friends to meet great ladies who have achieved goals while you learn how to make your own dreams into reality! Proceeds will be donated to Call for Help, Inc.
The fashion show will feature outfits from Vanity Rose Consignment boutique, jewelry from Premier Designs, glamour looks from Mary Kay cosmetics and nail designs by Jamberry. We'll also share health & wellness information from Advocare and Vitalize Chiropractic. The models' stories are inspiring and everything will help you to Update Your Look AND Update Your Life for 2016!
Snacks - Giveaways -- Drink Specials -- Friends!!
Throw off the... winter blahs and have a great afternoon with your girflriends!! See any of the hosts to purchase your $5 tickets today! Ticket will be available at the door for $8.
Hosts: Kimberly Richey, Mary Kay Cosmetics; Sheila Yant, Premier Designs; Denise Deckert, Advocare Health & Wellness;  Dr. Leah Dukowitz, Vitalize Chiropractic;  Contrise Williams, Vanity Rose Boutique;  Melissa Tutterow, Call for Help, Inc.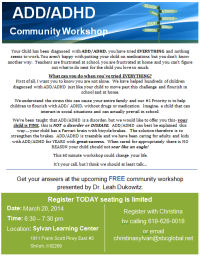 ADD/ADHD WORKSHOP
March 20,2014 | 6:30pm - 7:30pm
Location:
Sylvan Learning Center
1911 Frank Scott Pkwy East #3
Shiloh, IL 62269
Register with Christina by calling (618) 628-0018 or[email protected]
*Seating is Limited*