Dr. Leah and Dr. Troy LOVE working together to help families create greater health and wellness. Their humor, love, knowledge and support is felt throughout the office for every practice member that walks through our doors.
Everyone at Vitalize Family Chiropractic is committed to seeing the next generation of children being raised healthier than the past few generations. Did you know that the children in our country have a lower life expectancy than their parents? It is true and terrifying. As parents and doctors, Drs. Leah and Troy are motivated to educate everyone because this trend shows that what we are doing, as a society and as consumers, is not working. In fact, a lot of harm is coming from our current model. According to the World Health Organization and the Commonwealth Fund, the United States is ranked dead last in the overall health of its citizens when compared to similar industrialized countries. In order for us to restore true health, Drs. Leah and Troy recommend a different model.
The model involves educating on how the body works, how to heal it, support it in the future as well as allowing consumers to make the best decision for them and their families. Drs. Leah and Troy pride themselves on teaching parents and children that a better way to child development, health and life exists, right here in their office using the principles chiropractic care. They are dedicated to helping you, your family and community be the healthiest, happiest and most informed families out there. Click here to call for an appointment.
Dr. Leah Dukowitz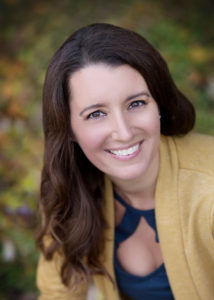 Dr. Leah has been a chiropractic patient since the age of 5 when her parents took her to a chiropractor in her home town of Kaukauna, WI, just south of Green Bay.  Her parents had tried many solutions to help her with bedwetting, a humiliating issue for many children, not to mention the frustration parents feel. "It was my first experience with a chiropractor.  My parents and I can attest that it helped and the bedwetting stopped due to the adjustments."
It wasn't until she worked as a file clerk in a medical doctor's office while in high school that she decided to be a chiropractor. Dr. Leah always knew she was going to be a doctor. Initially, she wanted to become a medical doctor. That was until she got a cold and sinus infection that she couldn't shake. "I was up for nights coughing so hard my ribs hurt, yellow goop was coming out of my eyes and I was miserable for about 3 months. I was put on antibiotics, eye drops, and allergy medications. None of it worked. It was about that time my dad paid a visit to his chiropractor who discussed how our body actually works. He learned that the nervous system (brain, spinal cord and nerves) control every cell, tissue and organ in the body. When this system functions properly the signals are sent and received correctly which results in a healthy body. When the nervous system doesn't work properly the body fails to adapt resulting in sickness, disease and dysfunction.  This made sense to him. I went to see her the next day. It changed my life! Not only did it make sense but I started improving immediately after I began care. I knew that very day that I was going to be family wellness chiropractor and make sure people knew the true way to being healthy was not through drugs and surgery but through a healthy nervous system that God gave us."
Dr. Leah went to Marquette University and received her Bachelor of Sciences degree in Biomedical Sciences and went straight to Logan College of Chiropractic, graduating in 2007. That same year, Dr. Leah and her husband, Dr. Troy Dukowitz, opened Vitalize Family Chiropractic and have been serving families ever since. She has a focus on care for the entire family including pediatrics, pregnancy and women's issues.
"Having 2 small boys myself (Wyatt, 2 ½ and Watson, 7 months), I know firsthand how confusing it can be out there to lead a life of true health. That is why I am passionate about educating families about the impact the nervous system, nutrition, exercise and mental attitude has on health, healing and being able to truly soar in life. I am thankful every day for the opportunity to serve our community and change lives through chiropractic."
Dr. Troy Dukowitz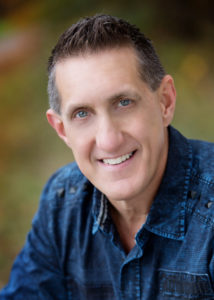 Dr. Troy has been a chiropractic patient since he was 13 years old. His first experience with a chiropractor was after a pole vaulting injury in high school. At the time his mother and brother were both going to the chiropractor. Instead of the traditional route of muscle relaxers and medicine, his mother decided to take him along with them to the chiropractor. For the rest of his career in athletics at Belleville East High School, he saw a chiropractor, not just for injuries, but to also help maintain a strong healthy body.
It took several years later for Dr. Troy to see the full scope of chiropractic care. You see, for years Dr. Troy suffered from horrible allergy problems. He was the kid that always had tissues with him on the sports fields (so did his mom). When he was in 8th grade he started receiving allergy shots and began taking allergy medication. For four years he was on the routine of allergy shots and medicine without much success. The shots stopped but the allergies didn't. Dr. Troy continued to take the allergy medicine to help him with the allergies.
Then, a life changing event happened. While a student at the University of Illinois, he had been working as an assistant in a chiropractic office. What he noticed over the next two years changed the course of his life forever. The sinus and allergy problems he had always dealt with had completely dissipated while getting consistent chiropractic care. How could that be? Years of failed shots and medications and now by seeing a chiropractor, he could breathe easier, didn't have to take medication and wasn't carrying around a box of Kleenexes everywhere he went. The bottom line, it's AMAZING what happens with the body when it is functioning properly. "What I realized was that had a disturbance in my nervous system (brain, spinal cord and nerves) that coordinates and controls every cell, tissue, organ and their functions in the body. By having my nerve system adjusted by my chiropractor restored my body to functioning optimally."
Dr. Troy decided to change his major from Education to BioScience, which would get him into Chiropractic school.
Dr. Troy Dukowitz is a 1996 Graduate of Logan College of Chiropractic in Chesterfield Missouri. He is a native of Fairview Heights. After graduating and taking on a position in Champaign, Illinois, he knew he needed to return home to care for the people of our community. Opening his private practice in August of 1999, he has been a leader in driving home the impact of a chiropractic lifestyle in St. Clair County. Dr. Troy now brings almost 20 years of experience to the Vitalize Family Chiropractic TEAM. His dedication to his patients and the profession is unprecedented. In his spare time he works with other chiropractors and is an internationally known speaker. He is the husband of Dr. Leah Dukowitz, whose leadership in the community is inspiring other families to take charge of their health and their lives with chiropractic at the forefront of their overall health care! Dr. Troy is also a proud daddy. He and Dr. Leah have 2 boys- Wyatt (3) and Watson (7 months).
Together they have defined what the true meaning of FAMILY Wellness is and they are dedicated to helping you and your family to reach outrageous levels of health and wellbeing through a chiropractic lifestyle!
Beverly Bass: Director of Positive Experiences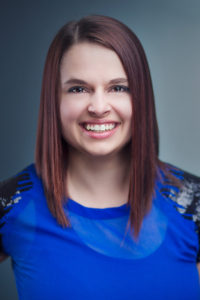 Beverly Bass graduated from Triad High School and attended Southwestern Illinois College and Southern Illinois University Edwardsville where she studied Fine Arts, Business Administration and Accounting. Beverly worked fulltime throughout college and found herself wanting to help people more than sit in a classroom. That is when she became a store manager for a formalwear store assisting couples with their wedding attire for the next three years before she decided that she wanted something more. A strong advocate for health and wellness, she found herself applying for jobs in the medical field. In July 2010 she joined the Vitalize team. She has taken the role of office manager and patient advocate in the office. It is her goal to ensure every practice member's expectations are exceeded.  She is passionate about spreading the word about health and wellness through a chiropractic lifestyle. Not only has she seen hundreds of success stories but has one too! Find her story on our Testimonial Page. 
If you would like to see if we can help you achieve your health and wellness goals give or Beverly a call to schedule your consultation today!